Firstly, there are 3 main types of pool coatings: Chlorinated Rubber (pool paint, rubber paint), Epoxy (Hi Build , water based and solvent based) and Fluoropolymers.
Chlorinated Rubber: is a cheaper maintenance type paint that lasts 1 – 2 years before needing to be recoated. Often used in council pools which are recoated each winter. It requires an absolutely dry surface, 7 – 14 days drying, is very smelly, and is not easy to use. Not recommended, if seeking a long-lasting finish. Not private pools left that have this paint on them so most likely you will not have any problems to recoat it. However if you are you have it please call us to discuss your options and approach to get rid of it. The product is bad for the environment and should not be used full stop.
Epoxy Coatings: they come in several types. High Build epoxies formulated for swimming pools From specialist supplier only (not sold in shops) and will last much longer in pools as designed for water immersion 24 / 7, are chlorine and other pool chemical resistant. For these coatings all else being equal, durability relates to how thick the paint film is in the pool. Bad ones will wear off faster and will show fading. We strongly recommend light coloured epoxies. We have great E4115 HB product which is true high build epoxy solvent free.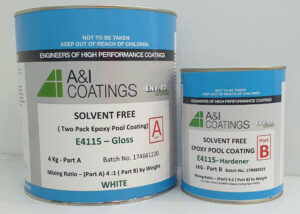 Fluoropolymers: This product has been introduced in March 2020 for the pool resurfacing and we believe it will be the top choice for any pool coating applications in the future.  Hundreds off Australians  already decided to use this coating for their pool within since then. The product is locally manufactured and comes in great vibrant colours. In a few years fluoropolymer coatings will be the choice for the top quality finishes for swimming pools. It is unknown when the coating will require recoating. Mechanical scratch and wear will take time to test, but we are confident that the product will hold its colour and finish  for much longer than anything else currently available.  It is the future!!!!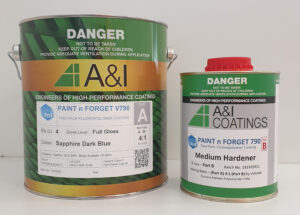 We operate on the basis of letting you or your customer to enjoy the pool for for many  years to come  and domestic or commercial pools will have this product applied in thousands within few years.  

This is because having spent all the time cleaning and preparing the surface most homeowners do not want to get back to do it all again anytime soon. We assume you are of a similar mind.